Happy first day of spring friends!
I'm hoping that it will make its official arrival in the form of no more snow and warmer weather.
I'm joining my first link-up party in the form of a Spring bucket list! Can you believe Spring last from March 20-June 21st. I feel like by June it's summer already.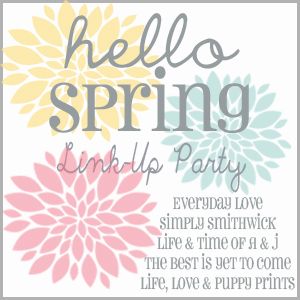 I'm excited for:
the Cherry Blossoms in DC
My mother in law coming to visit
Easter at Arlington Cemetery
Finishing my first two grad school classes (the countdown begins already....May 10
What's on your spring bucket list?